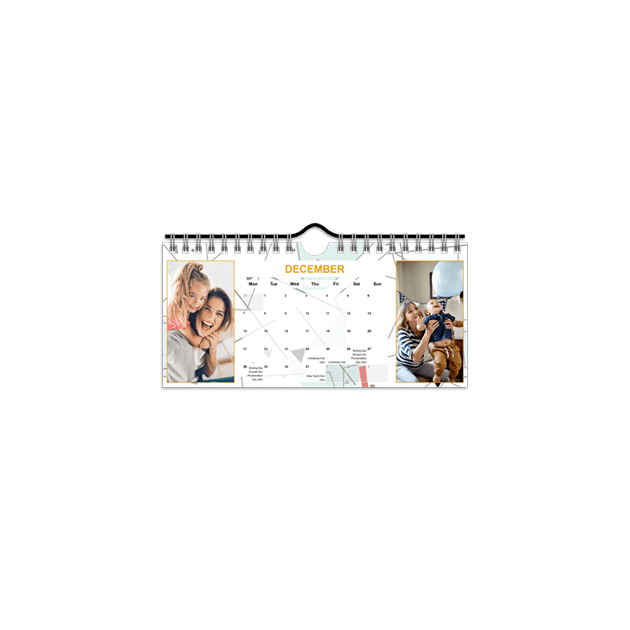 Desk 21x10cm Personalised Calendar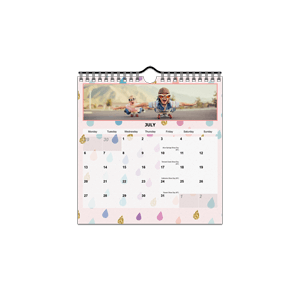 Desk 21x21cm Personalised Calendar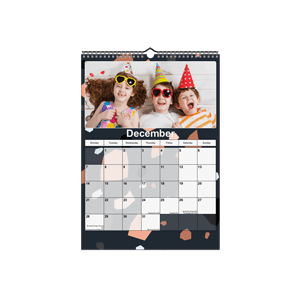 A4 Landscape or Portrait Personalised Calendar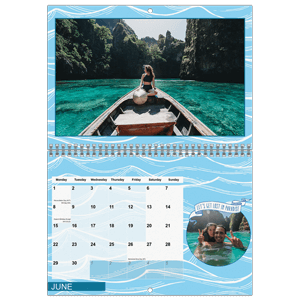 A4 Double Personalised Calendar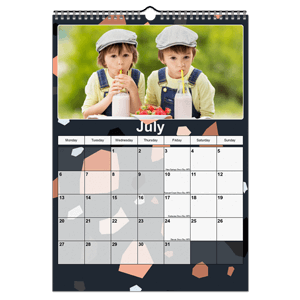 A3 Portrait Personalised Calendar
30x30 Double Personalised Calendar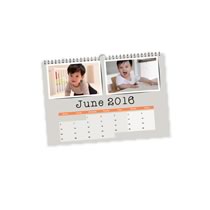 A4 Landscape Personalised Calendar incl Delivery
| | | RRP | SAVE | NOW | QTY | |
| --- | --- | --- | --- | --- | --- | --- |
| Single | Valid for 6 months | $29.90 | 74% | | | |
| 3 Pack | Valid for 6 months | $89.70 | 79% | | | |
| 5 Pack | Valid for 6 months | $149.50 | 81% | | | |
| 10 Pack | Valid for 6 months | $299.00 | 84% | | | |
A4 Portrait Personalised Calendar incl Delivery
| | | RRP | SAVE | NOW | QTY | |
| --- | --- | --- | --- | --- | --- | --- |
| Single | Valid for 6 months | $29.90 | 74% | | | |
| 3 Pack | Valid for 6 months | $89.70 | 79% | | | |
| 5 Pack | Valid for 6 months | $149.50 | 81% | | | |
| 10 Pack | Valid for 6 months | $299.00 | 84% | | | |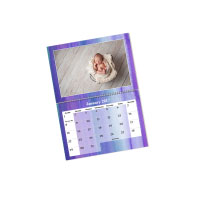 A4 Double Personalised Calendar incl Delivery
| | | RRP | SAVE | NOW | QTY | |
| --- | --- | --- | --- | --- | --- | --- |
| Single | Valid for 6 months | $34.90 | 75% | | | |
| 3 Pack | Valid for 6 months | $104.70 | 78% | | | |
| 5 Pack | Valid for 6 months | $174.50 | 78% | | | |
| 10 Pack | Valid for 6 months | $349.00 | 84% | | | |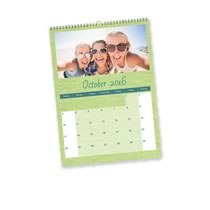 A3 Portrait Personalised Calendar incl Delivery
| | | RRP | SAVE | NOW | QTY | |
| --- | --- | --- | --- | --- | --- | --- |
| Single | Valid for 6 months | $41.90 | 67% | | | |
| 3 Pack | Valid for 6 months | $125.70 | 78% | | | |
| 5 Pack | Valid for 6 months | $209.55 | 80% | | | |
| 10 Pack | Valid for 6 months | $419.00 | 84% | | | |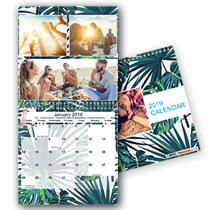 30x30cm Double Personalised Calendar incl Delivery
| | | RRP | SAVE | NOW | QTY | |
| --- | --- | --- | --- | --- | --- | --- |
| Single | Valid for 6 months | $46.90 | 66% | | | |
| 3 Pack | Valid for 6 months | $140.70 | 80% | | | |
| 5 Pack | Valid for 6 months | $234.50 | 82% | | | |
| 10 Pack | Valid for 6 months | $469.00 | 84% | | | |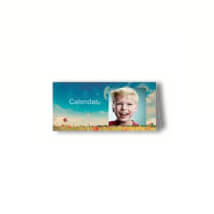 21cm x 10cm Personalised Desk Calendar incl Delivery
| | | RRP | SAVE | NOW | QTY | |
| --- | --- | --- | --- | --- | --- | --- |
| Single | Valid for 6 months | $24.90 | 72% | | | |
| 3 Pack | Valid for 6 months | $74.70 | 75% | | | |
| 5 Pack | Valid for 6 months | $124.50 | 80% | | | |
| 10 Pack | Valid for 6 months | $249.00 | 82% | | | |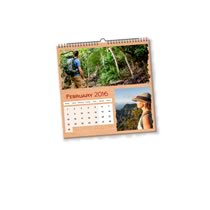 21cm x 21cm Personalised Desk or Wall Calendar incl Delivery
| | | RRP | SAVE | NOW | QTY | |
| --- | --- | --- | --- | --- | --- | --- |
| Single | Valid for 6 months | $29.90 | 74% | | | |
| 3 Pack | Valid for 6 months | $89.70 | 79% | | | |
| 5 Pack | Valid for 6 months | $149.50 | 81% | | | |
| 10 Pack | Valid for 6 months | $299.00 | 84% | | | |
1 x A4 Landscape Personalised Calendar incl Delivery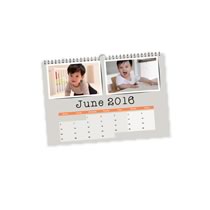 3 x A4 Landscape Personalised Calendar incl Delivery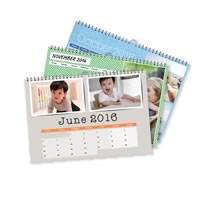 5 x A4 Landscape Personalised Calendar incl Delivery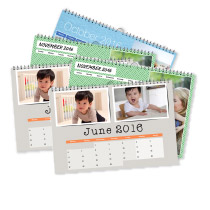 1 x A4 Portrait Personalised Calendar incl Delivery
3 x A4 Portrait Personalised Calendar incl Delivery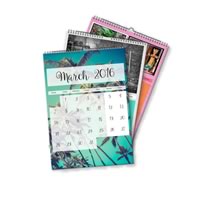 5 x A4 Portrait Personalised Calendar incl Delivery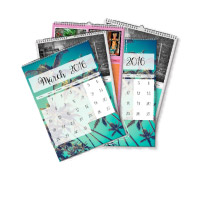 1 x A4 Double Personalised Calendar incl Delivery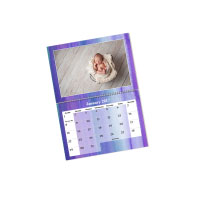 3 x A4 Double Personalised Calendar incl Delivery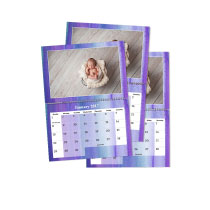 5 x A4 Double Personalised Calendar incl Delivery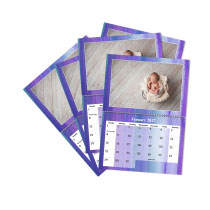 1 x A3 Portrait Personalised Calendar incl Delivery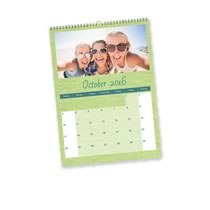 3 x A3 Portrait Personalised Calendar incl Delivery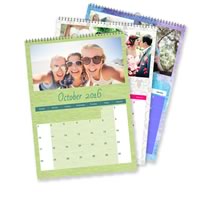 5 x A3 Portrait Personalised Calendar incl Delivery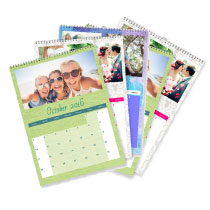 1 x 30cm x 30cm Double Personalised Calendar incl Delivery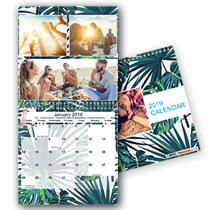 3 x 30cm x 30cm Double Personalised Calendar incl Delivery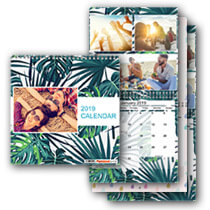 5 x 30cm x 30cm Double Personalised Calendar incl Delivery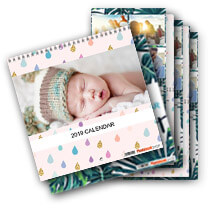 10 x A4 Landscape Personalised Calendar incl Delivery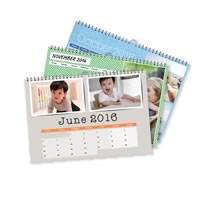 10 x A4 Portrait Personalised Calendar incl Delivery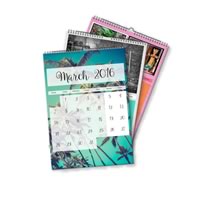 10 x A4 Double Personalised Calendar incl Delivery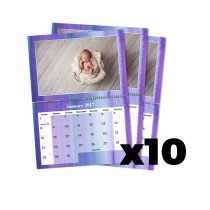 10 x A3 Portrait Personalised Calendar incl Delivery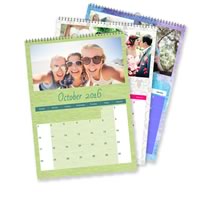 1 x 21cm x 10cm Personalised Desk Calendar incl Delivery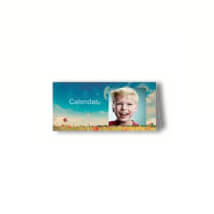 3 x 21cm x 10cm Personalised Desk Calendar incl Delivery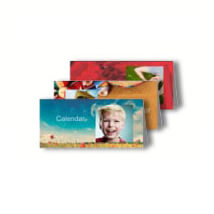 5 x 21cm x 10cm Personalised Desk Calendar incl Delivery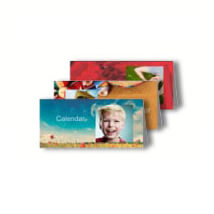 10 x 21cm x 10cm Personalised Desk Calendar incl Delivery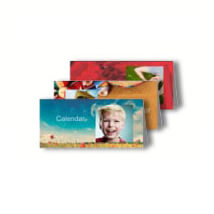 1 x 21cm x 21cm Personalised Desk Calendar incl Delivery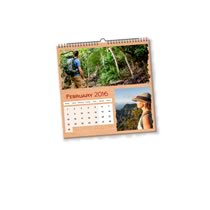 3 x 21cm x 21cm Personalised Desk Calendar incl Delivery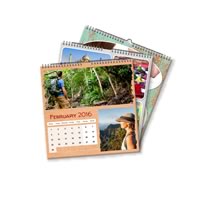 5 x 21cm x 21cm Personalised Desk Calendar incl Delivery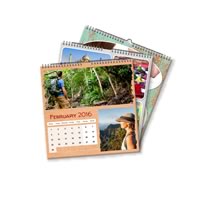 10 x 21cm x 21cm Personalised Desk Calendar incl Delivery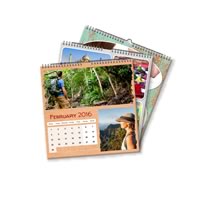 10 x 30cm x 30cm Double Personalised Calendar incl Delivery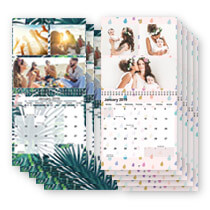 Create your perfect year ahead with a personalised calender. Custom create each month with your own photos. Add your own background or choose from our selection. You can start your calendar from any month and add any date you don't want to forget, like birthdays, holidays and anniversaries.

Purchasing your Calendar is easy!
| | |
| --- | --- |
| 1 | Choose a designer that best suits your needs. |
| 2 | Upload your photos then start creating! Add your personal touch with our great backgrounds and scrapbook items. |
| 3 | Once you're happy with your Calendar, save your project and proceed online to upload your order. |
Customising your Calendar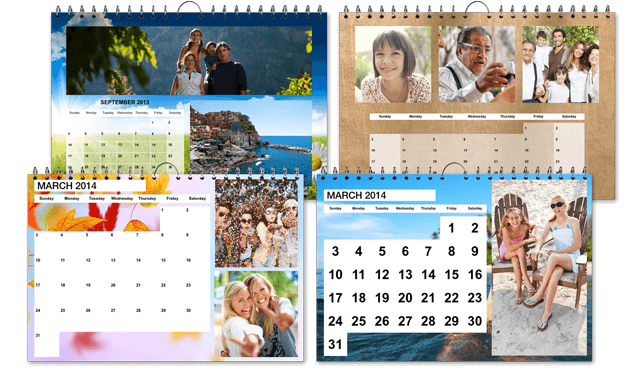 Use your own photos for the background or choose one of ours
Many different photo layouts to choose from or create your own
• Public Holidays/School Terms are correct as of April 2017.
Your favourite photos every month!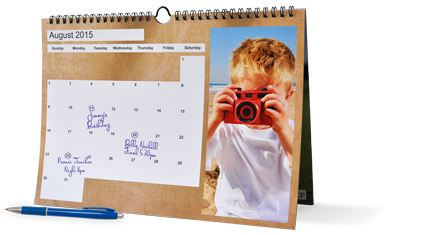 • A4 size comes in both portrait and landscape.
• Desk Calendar can stand or hang.
• Your images are printed on quality photo paper.
• Strong metal ring binding.
Our Commitment to Quality

Satisfaction Guaranteed!

Australian owned and made.

Beautiful hand made products.
PhotobooksExpress has earned an excellent reputation with customers by providing a wide range of products, using premium materials and giving a quality printing guarantee.
• Australian Made using the highest quality materials and workmanship
• High quality printing using the latest printing technology
• 100% satisfaction guaranteed
• Environmentally-friendly production
• Generally, manufacturing takes 2-7 business days. During busy periods this may take up to 14 business days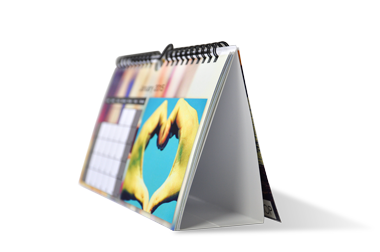 Get Started now!