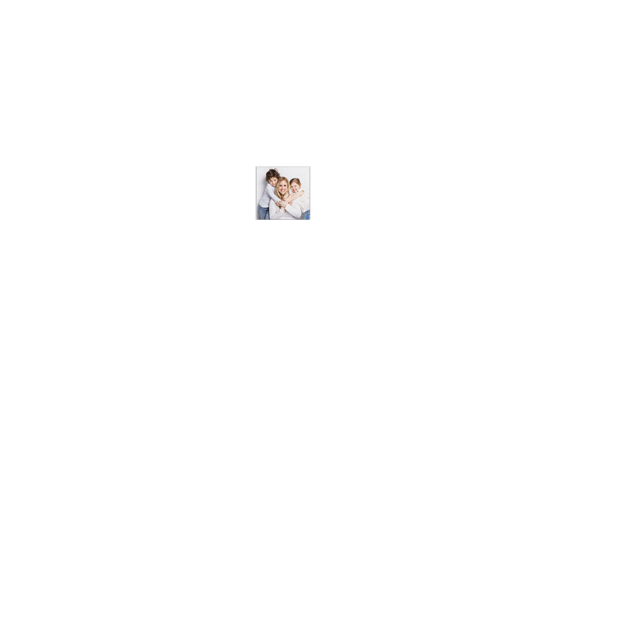 8x8in (20x20cm) Canvas Prints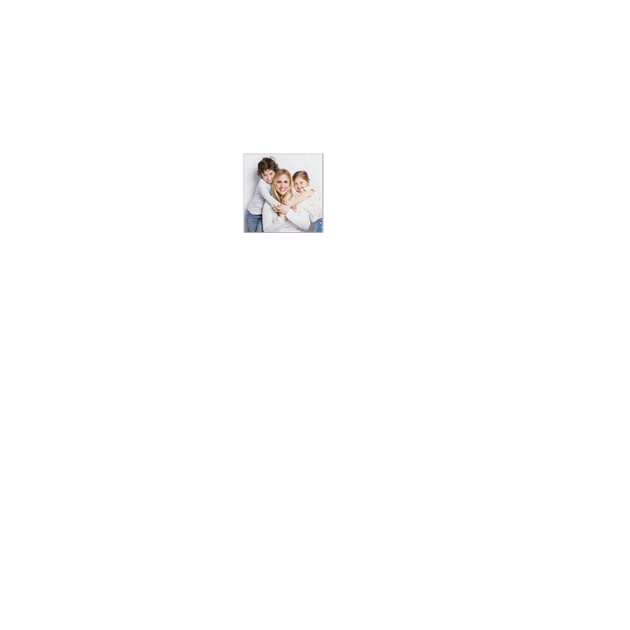 12x12in (30x30cm) Canvas Prints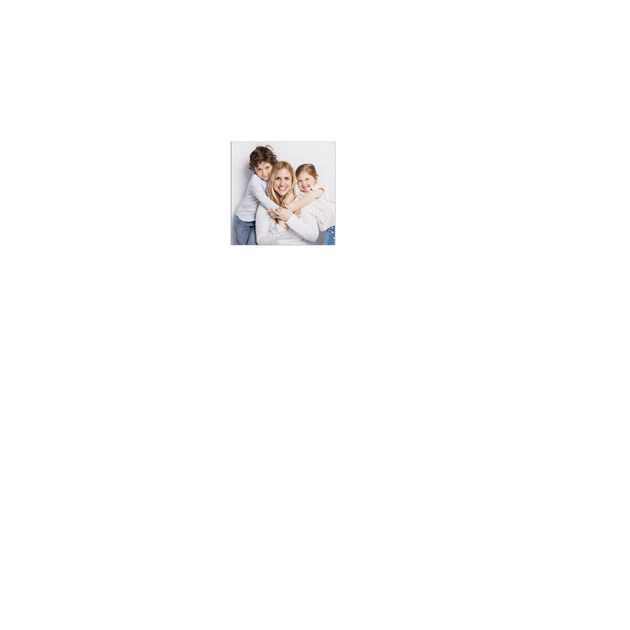 16x16in (40x40cm) Canvas Prints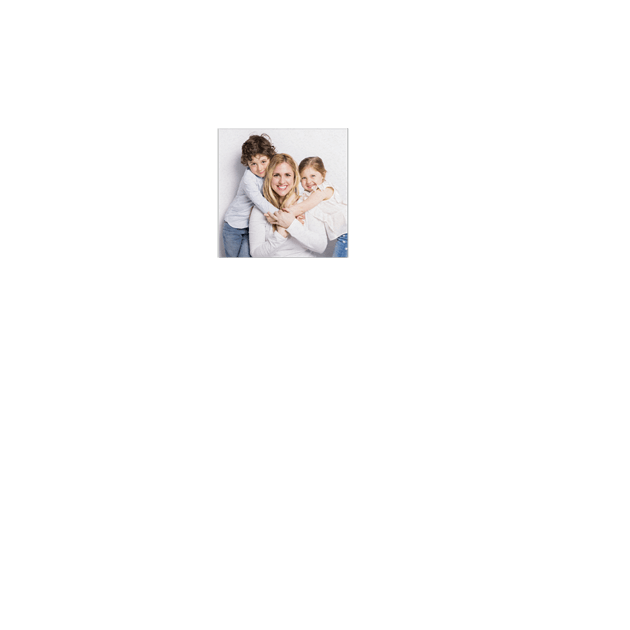 20x20in (50x50cm) Canvas Prints
30x30in (75x75cm) Canvas Prints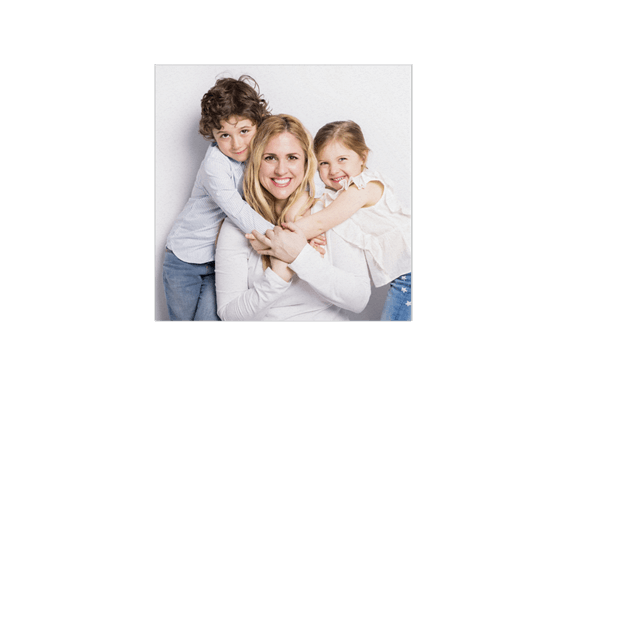 40x40in (100x100cm) Canvas Prints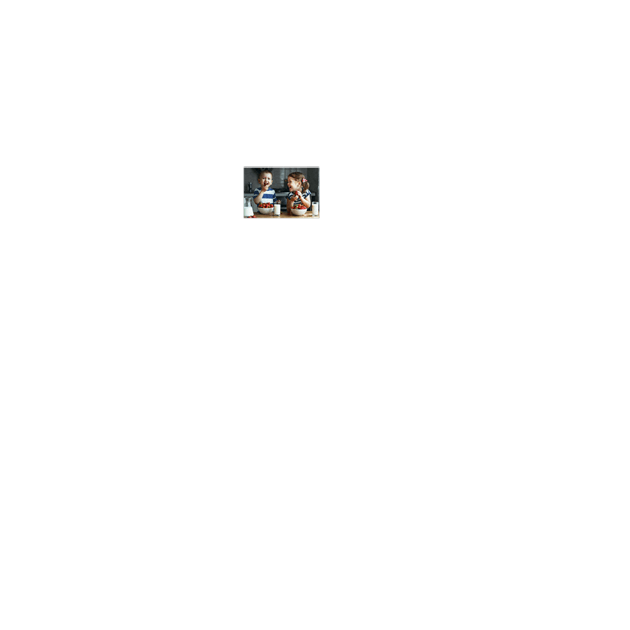 8x12in (20x30cm) Canvas Prints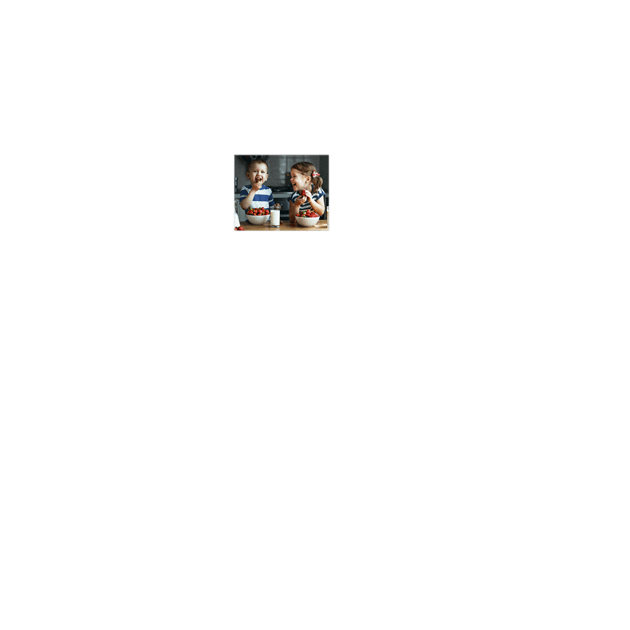 12x16in (30x40cm) Canvas Prints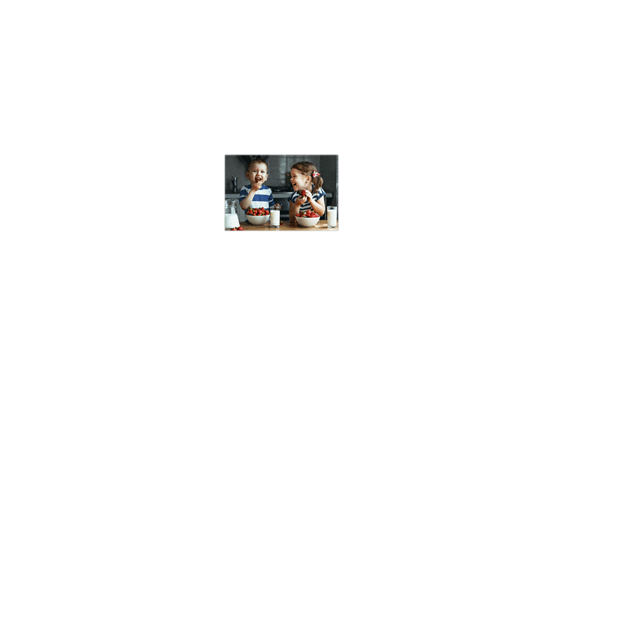 12x18in (30x45cm) Canvas Prints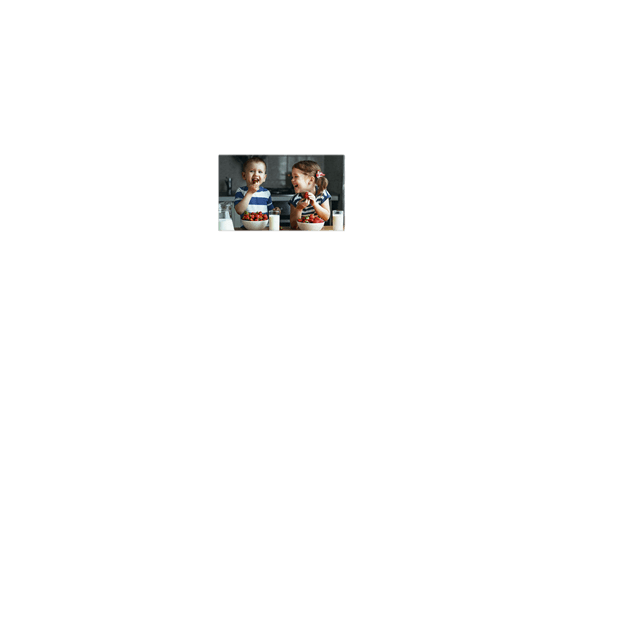 12x20in (30x50cm) Canvas Prints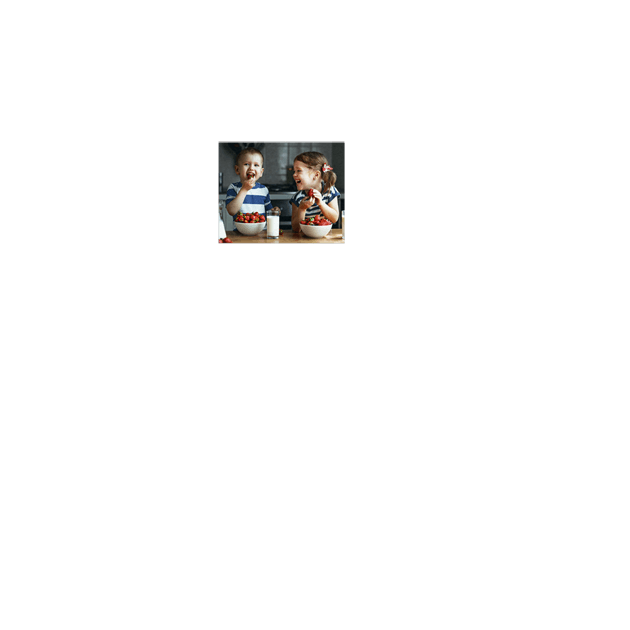 16x20in (40x50cm) Canvas Prints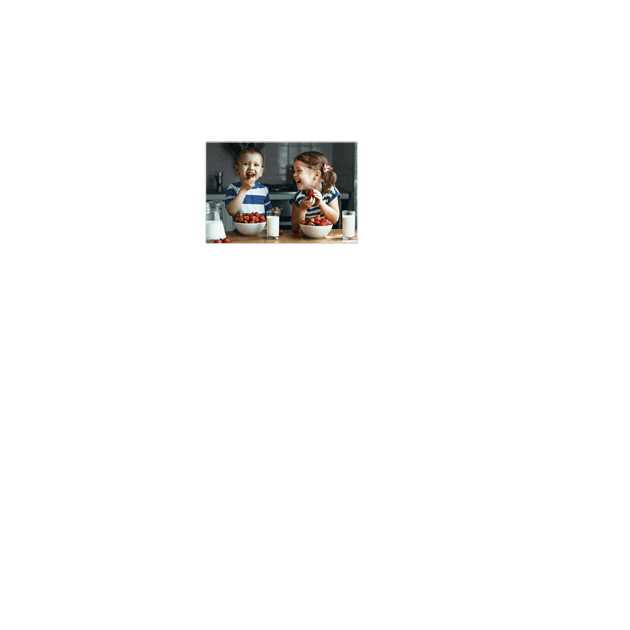 16x24in (40x60cm) Canvas Prints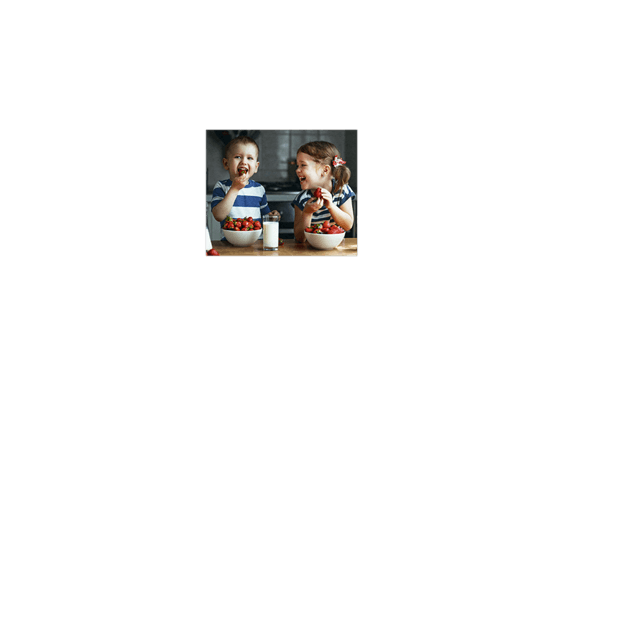 20x24in (50x60cm) Canvas Prints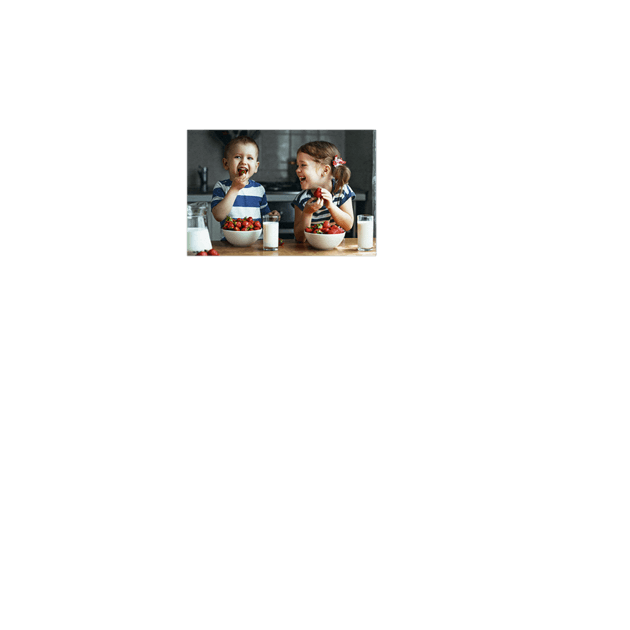 20x30in (50x75cm) Canvas Prints
24x36in (60x90cm) Canvas Prints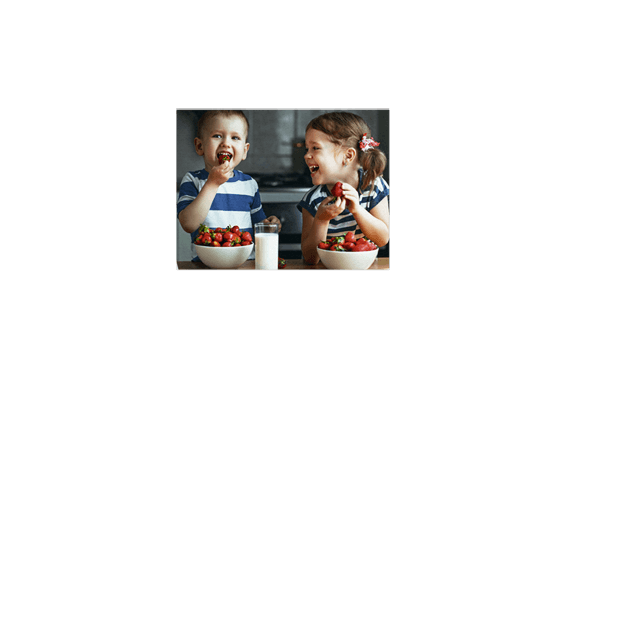 30x40in (75x100cm) Canvas Prints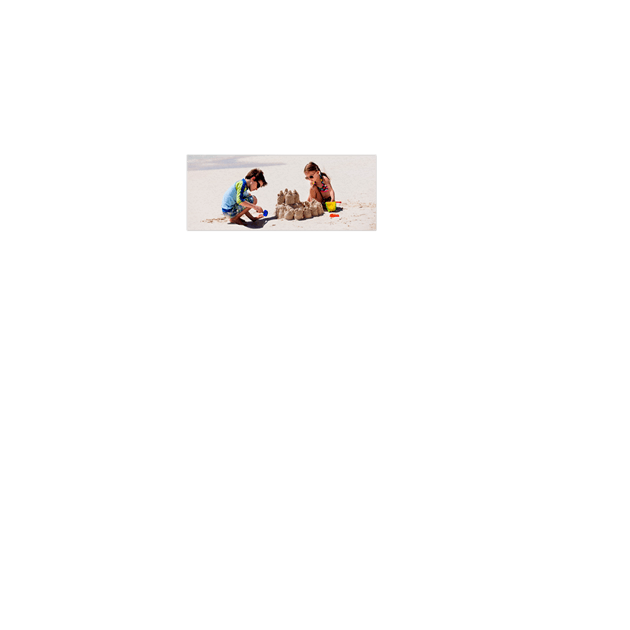 12x30in (30x75cm) Canvas Prints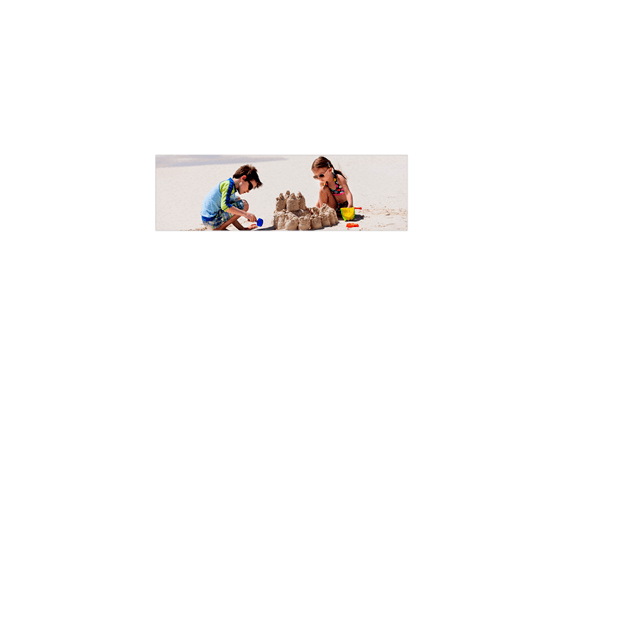 12x40in (30x100cm) Canvas Prints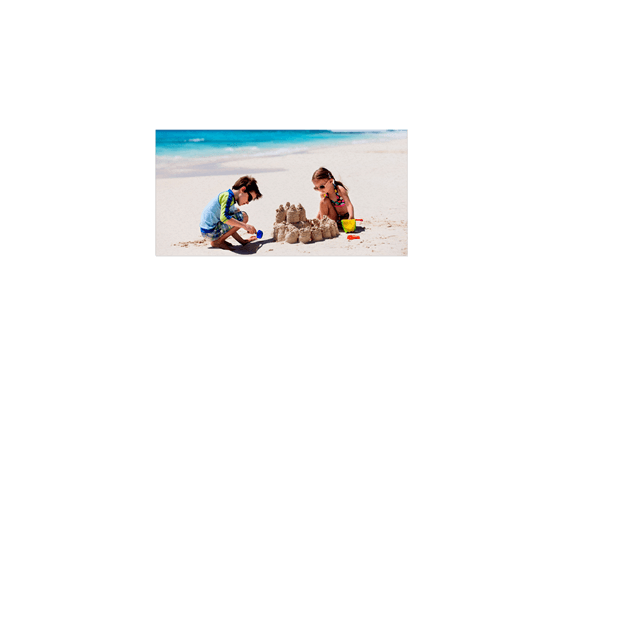 20x40in (50x100cm) Canvas Prints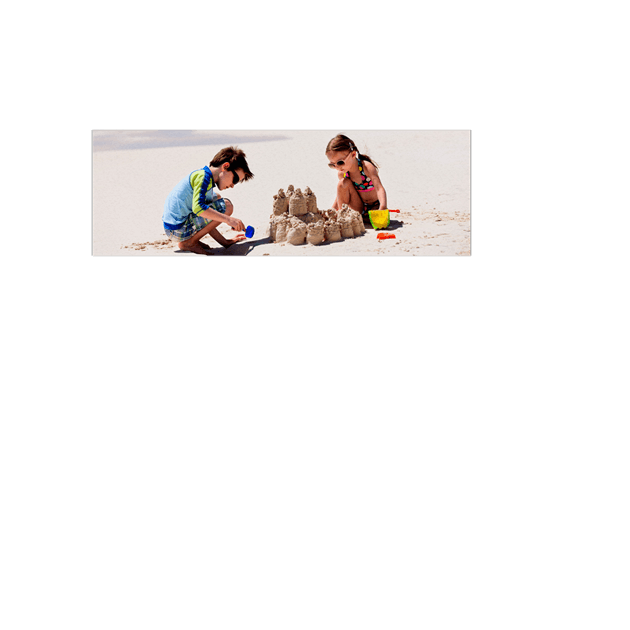 20x60in (50x150cm) Canvas Prints
30x60in (75x150cm) Canvas Prints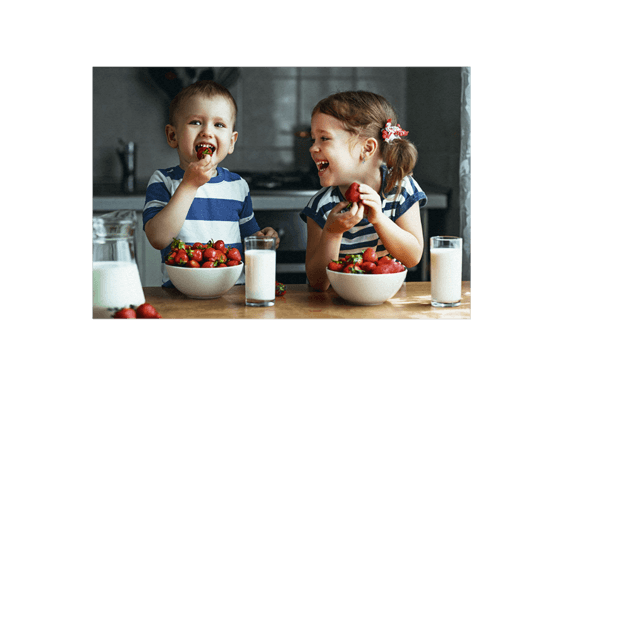 40x60in (100x150cm) Canvas Prints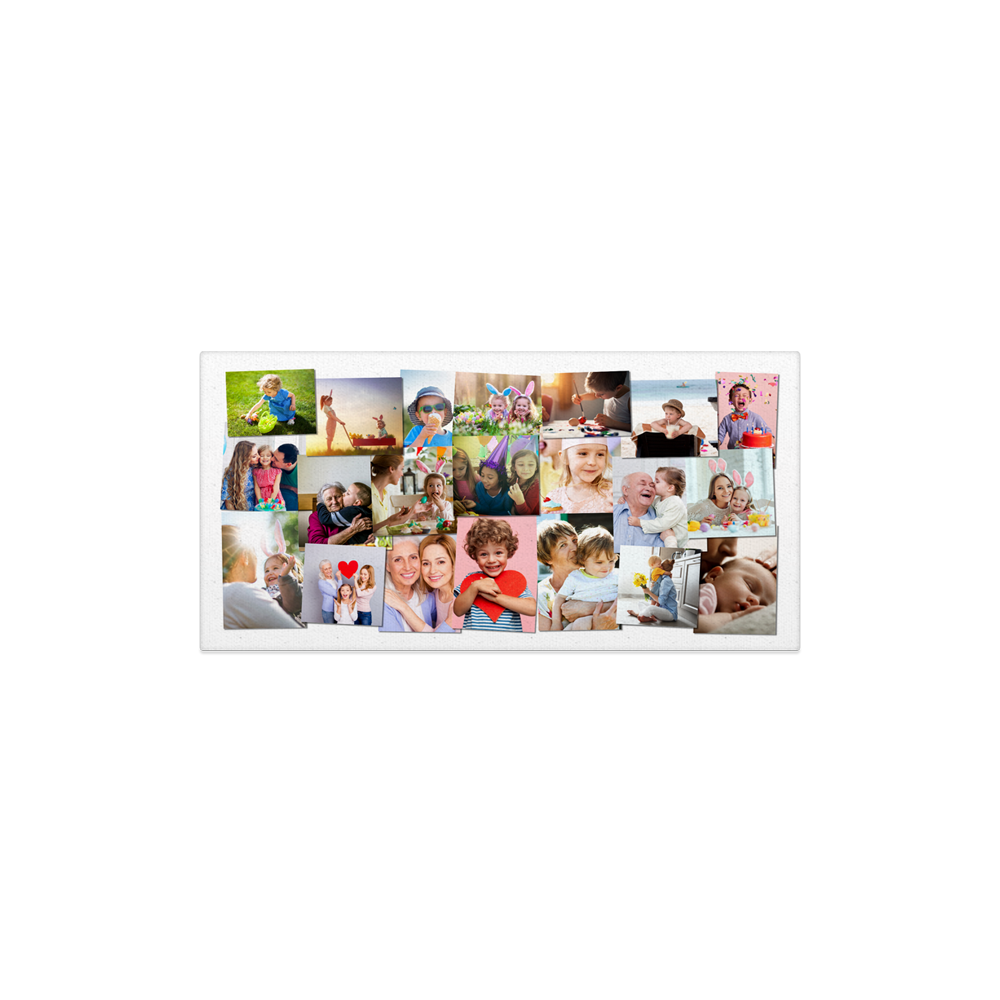 36x48inch (90x120cm) Canvas Prints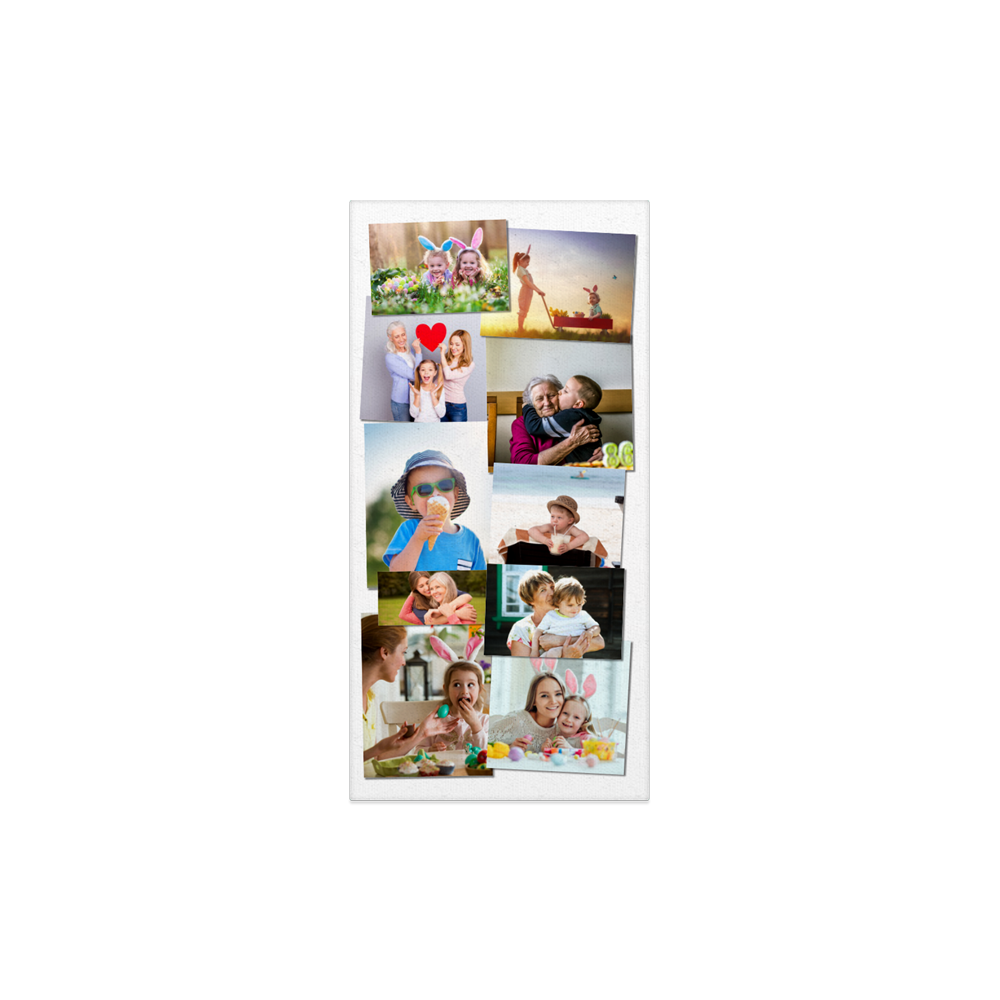 48x36inch (120x90cm) Canvas Prints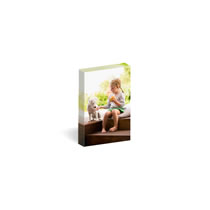 20 x 30cm (8 x 12in) Canvas incl Delivery
| | | RRP | SAVE | NOW | QTY | |
| --- | --- | --- | --- | --- | --- | --- |
| | Valid for 6 months | $79.90 | 64% | | | |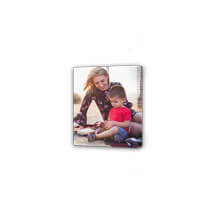 30 x 40cm (12 x 16in) Canvas incl Delivery
| | | RRP | SAVE | NOW | QTY | |
| --- | --- | --- | --- | --- | --- | --- |
| | Valid for 6 months | $89.90 | 65% | | | |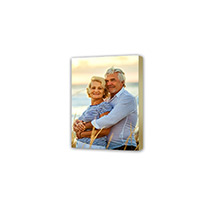 30 x 45cm (12 x 18in) Canvas incl Delivery
| | | RRP | SAVE | NOW | QTY | |
| --- | --- | --- | --- | --- | --- | --- |
| | Valid for 6 months | $99.90 | 67% | | | |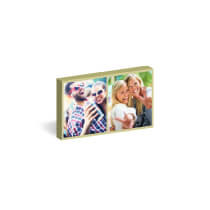 30 x 50cm (12 x 20in) Canvas incl Delivery
| | | RRP | SAVE | NOW | QTY | |
| --- | --- | --- | --- | --- | --- | --- |
| | Valid for 6 months | $109.90 | 68% | | | |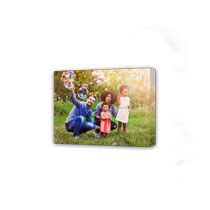 40 x 50cm (16 x 20in) Canvas incl Delivery
| | | RRP | SAVE | NOW | QTY | |
| --- | --- | --- | --- | --- | --- | --- |
| | Valid for 6 months | $129.90 | 74% | | | |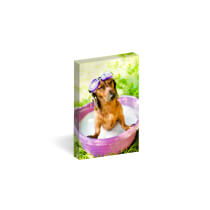 40 x 60cm (16 x 24in) Canvas incl Delivery
| | | RRP | SAVE | NOW | QTY | |
| --- | --- | --- | --- | --- | --- | --- |
| | Valid for 6 months | $139.90 | 75% | | | |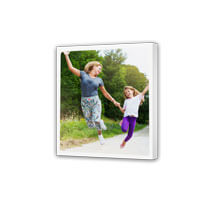 50 x 60cm (20 x 24in) Canvas incl Delivery
| | | RRP | SAVE | NOW | QTY | |
| --- | --- | --- | --- | --- | --- | --- |
| | Valid for 6 months | $149.90 | 75% | | | |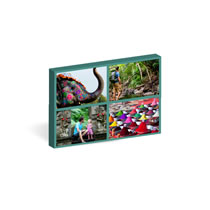 50 x 75cm (20 x 30in) Canvas incl Delivery
| | | RRP | SAVE | NOW | QTY | |
| --- | --- | --- | --- | --- | --- | --- |
| | Valid for 6 months | $169.90 | 76% | | | |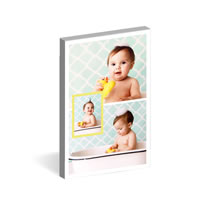 60 x 90cm (24 x 36in) Canvas incl Delivery
| | | RRP | SAVE | NOW | QTY | |
| --- | --- | --- | --- | --- | --- | --- |
| | Valid for 6 months | $209.90 | 78% | | | |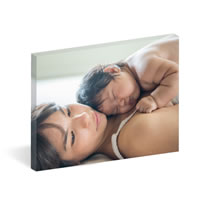 75 x 100cm (30 x 40in) Canvas incl Delivery
| | | RRP | SAVE | NOW | QTY | |
| --- | --- | --- | --- | --- | --- | --- |
| | Valid for 6 months | $249.90 | 78% | | | |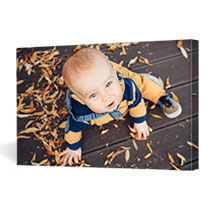 90 x 120cm (36 x 48in) Canvas incl Delivery
| | | RRP | SAVE | NOW | QTY | |
| --- | --- | --- | --- | --- | --- | --- |
| | Valid for 6 months | $479.90 | 70% | | | |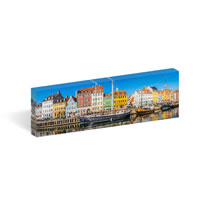 30 x 100cm (12 x 40in) Canvas incl Delivery
| | | RRP | SAVE | NOW | QTY | |
| --- | --- | --- | --- | --- | --- | --- |
| | Valid for 6 months | $209.90 | 77% | | | |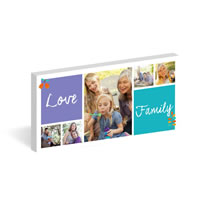 50 x 100cm (20 x 40in) Canvas incl Delivery
| | | RRP | SAVE | NOW | QTY | |
| --- | --- | --- | --- | --- | --- | --- |
| | Valid for 6 months | $239.90 | 78% | | | |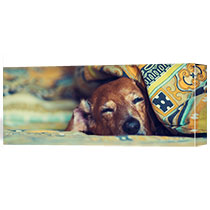 50 x 150cm (20 x 60in) Canvas incl Delivery
| | | RRP | SAVE | NOW | QTY | |
| --- | --- | --- | --- | --- | --- | --- |
| | Valid for 6 months | $439.90 | 69% | | | |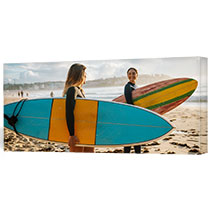 75 x 150cm (30 x 60in) Canvas incl Delivery
| | | RRP | SAVE | NOW | QTY | |
| --- | --- | --- | --- | --- | --- | --- |
| | Valid for 6 months | $519.90 | 68% | | | |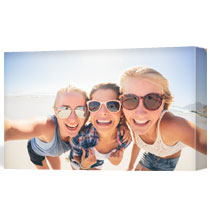 100 x 150cm (40 x 60in) Canvas incl Delivery
| | | RRP | SAVE | NOW | QTY | |
| --- | --- | --- | --- | --- | --- | --- |
| | Valid for 6 months | $619.90 | 70% | | | |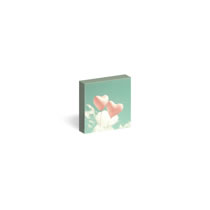 20 x 20cm (8 x 8in) Canvas incl Delivery
| | | RRP | SAVE | NOW | QTY | |
| --- | --- | --- | --- | --- | --- | --- |
| | Valid for 6 months | $69.90 | 60% | | | |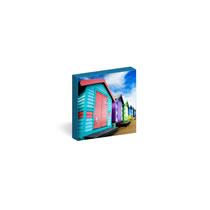 30 x 30cm (12 x 12in) Canvas incl Delivery
| | | RRP | SAVE | NOW | QTY | |
| --- | --- | --- | --- | --- | --- | --- |
| | Valid for 6 months | $84.90 | 65% | | | |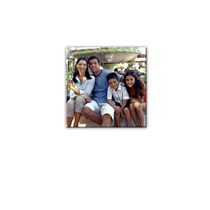 40 x 40cm (16 x 16in) Canvas incl Delivery
| | | RRP | SAVE | NOW | QTY | |
| --- | --- | --- | --- | --- | --- | --- |
| | Valid for 6 months | $99.90 | 67% | | | |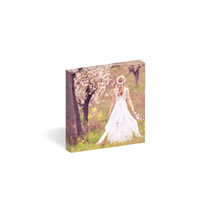 50 x 50cm (20 x 20in) Canvas incl Delivery
| | | RRP | SAVE | NOW | QTY | |
| --- | --- | --- | --- | --- | --- | --- |
| | Valid for 6 months | $139.90 | 73% | | | |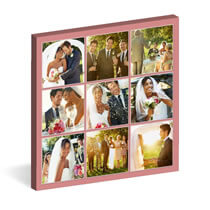 100 x 100cm (40 x 40in) Canvas incl Delivery
| | | RRP | SAVE | NOW | QTY | |
| --- | --- | --- | --- | --- | --- | --- |
| 100 x 100cm (40 x 40in) | Valid for 6 months | $329.90 | 74% | | | |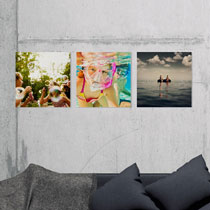 20 x 20cm (8 x 8in) Canvas
| | | RRP | SAVE | NOW | QTY | |
| --- | --- | --- | --- | --- | --- | --- |
| 3 Pack | Valid for 6 months | $209.90 | 72% | | | |
| 4 Pack | Valid for 6 months | $259.90 | 74% | | | |
| 6 Pack | Valid for 6 months | $359.90 | 73% | | | |
| 9 Pack | Valid for 6 months | $509.90 | 75% | | | |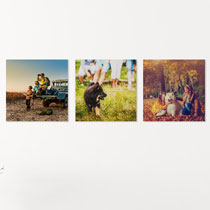 30 x 30cm (12 x 12in) Canvas
| | | RRP | SAVE | NOW | QTY | |
| --- | --- | --- | --- | --- | --- | --- |
| 3 Pack | Valid for 6 months | $309.90 | 75% | | | |
| 4 Pack | Valid for 6 months | $359.90 | 76% | | | |
| 6 Pack | Valid for 6 months | $499.90 | 77% | | | |
| 9 Pack | Valid for 6 months | $659.90 | 78% | | | |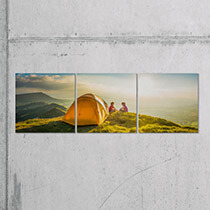 Split Canvas 8x8inch
| | | RRP | SAVE | NOW | QTY | |
| --- | --- | --- | --- | --- | --- | --- |
| 8x24inch (20x60cm) | Valid for 6 months | $209.90 | 72% | | | |
| 16x16inch (40x40cm) | Valid for 6 months | $259.90 | 74% | | | |
| 16x24inch (40x60cm) | Valid for 6 months | $359.90 | 73% | | | |
| 24x24inch (60x60cm) | Valid for 6 months | $509.90 | 75% | | | |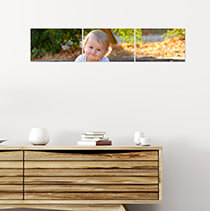 Split Canvas 8x12inch
| | | RRP | SAVE | NOW | QTY | |
| --- | --- | --- | --- | --- | --- | --- |
| 8x36inch (20x90cm) | Valid for 6 months | $259.90 | 74% | | | |
| 16x24inch (40x60cm) | Valid for 6 months | $309.90 | 75% | | | |
| 16x36inch (40x90cm) | Valid for 6 months | $459.90 | 77% | | | |
| 24x36inch (60x90cm) | Valid for 6 months | $609.90 | 78% | | | |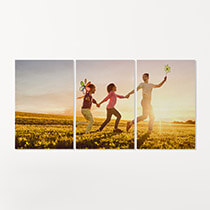 Split Canvas 12x8inch
| | | RRP | SAVE | NOW | QTY | |
| --- | --- | --- | --- | --- | --- | --- |
| 12x24inch (30x60cm) | Valid for 6 months | $259.90 | 74% | | | |
| 24x16inch (60x40cm) | Valid for 6 months | $309.90 | 75% | | | |
| 24x24inch (60x60cm) | Valid for 6 months | $459.90 | 77% | | | |
| 36x24inch (90x60cm) | Valid for 6 months | $609.90 | 78% | | | |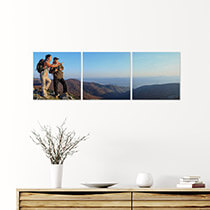 Split Canvas 12x12inch
| | | RRP | SAVE | NOW | QTY | |
| --- | --- | --- | --- | --- | --- | --- |
| 12x36inch (30x90cm) | Valid for 6 months | $309.90 | 75% | | | |
| 24x24inch (60x60cm) | Valid for 6 months | $359.90 | 76% | | | |
| 36x36inch (90x90cm) | Valid for 6 months | $659.90 | 78% | | | |
| 24x36inch (60x90cm) | Valid for 6 months | $499.90 | 77% | | | |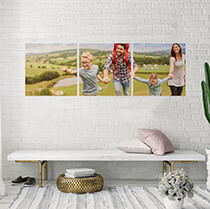 Split Canvas 20x20inch
| | | RRP | SAVE | NOW | QTY | |
| --- | --- | --- | --- | --- | --- | --- |
| 20x60inch (50x150cm) | Valid for 6 months | $434.90 | 78% | | | |
| 40x40inch (100x100cm) | Valid for 6 months | $534.90 | 78% | | | |
| 40x60inch (100x150cm) | Valid for 6 months | $784.90 | 79% | | | |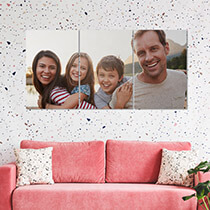 Split Canvas 20x12inch
| | | RRP | SAVE | NOW | QTY | |
| --- | --- | --- | --- | --- | --- | --- |
| 20x36inch (50x90cm) | Valid for 6 months | $334.90 | 77% | | | |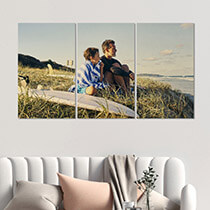 Split Canvas 24x16inch
| | | RRP | SAVE | NOW | QTY | |
| --- | --- | --- | --- | --- | --- | --- |
| 24x48inch (60x120cm) | Valid for 6 months | $434.90 | 78% | | | |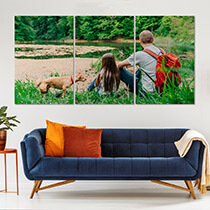 Split Canvas 30x20inch
| | | RRP | SAVE | NOW | QTY | |
| --- | --- | --- | --- | --- | --- | --- |
| 30x60inch (75x150cm) | Valid for 6 months | $484.90 | 78% | | | |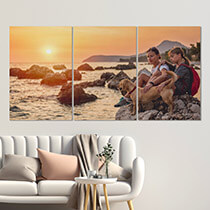 Split Canvas 36x24inch
| | | RRP | SAVE | NOW | QTY | |
| --- | --- | --- | --- | --- | --- | --- |
| 36x72inch (90x180cm) | Valid for 6 months | $534.90 | 76% | | | |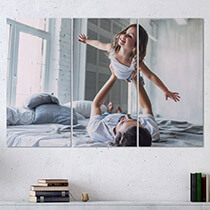 Split Canvas 40x20inch
| | | RRP | SAVE | NOW | QTY | |
| --- | --- | --- | --- | --- | --- | --- |
| 40x60inch (100x150cm) | Valid for 6 months | $584.90 | 77% | | | |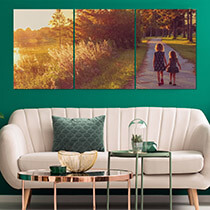 Split Canvas 40x30inch
| | | RRP | SAVE | NOW | QTY | |
| --- | --- | --- | --- | --- | --- | --- |
| 40x90inch (100x225cm) | Valid for 6 months | $684.90 | 77% | | | |
60cm x 30cm Bus Blind incl Delivery
| | | RRP | SAVE | NOW | QTY | |
| --- | --- | --- | --- | --- | --- | --- |
| | Valid for 6 months | $139.90 | 73% | | | |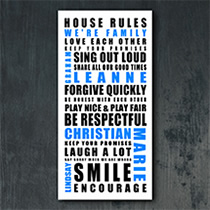 90cm x 45cm Bus Blind incl Delivery
| | | RRP | SAVE | NOW | QTY | |
| --- | --- | --- | --- | --- | --- | --- |
| | Valid for 6 months | $189.90 | 75% | | | |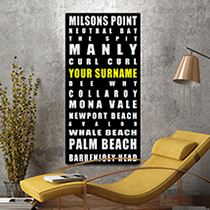 120cm x 60cm Bus Blind incl Delivery
| | | RRP | SAVE | NOW | QTY | |
| --- | --- | --- | --- | --- | --- | --- |
| | Valid for 6 months | $269.90 | 75% | | | |
20 x 30cm (8 x 12in) Canvas incl Delivery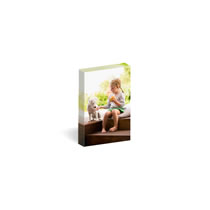 30 x 40cm (12 x 16in) Canvas incl Delivery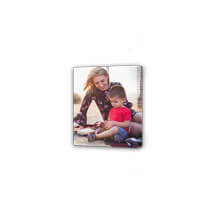 30 x 45cm (12 x 18in) Canvas incl Delivery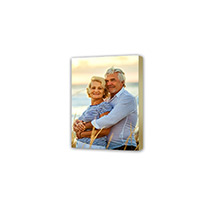 30 x 50cm (12 x 20in) Canvas incl Delivery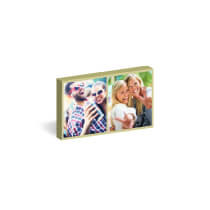 40 x 50cm (16 x 20in) Canvas incl Delivery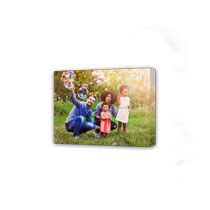 40 x 60cm (16 x 24in) Canvas incl Delivery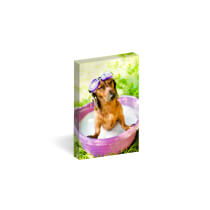 50 x 60cm (20 x 24in) Canvas incl Delivery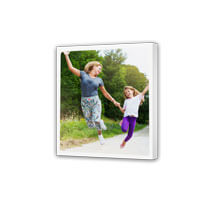 50 x 75cm (20 x 30in) Canvas incl Delivery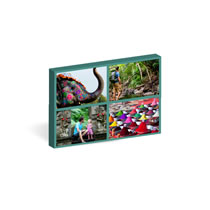 60 x 90cm (24 x 36in) Canvas incl Delivery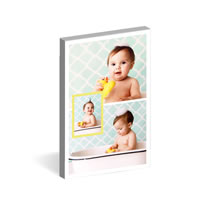 75 x 100cm (30 x 40in) Canvas incl Delivery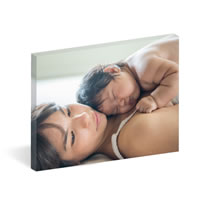 90 x 120cm (36 x 48in) Canvas incl Delivery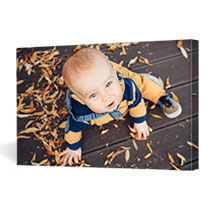 30 x 100cm (12 x 40in) Canvas incl Delivery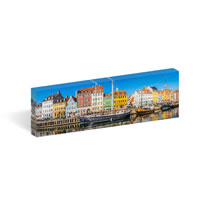 50 x 100cm (20 x 40in) Canvas incl Delivery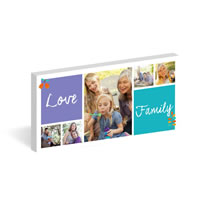 50 x 150cm (20 x 60in) Canvas incl Delivery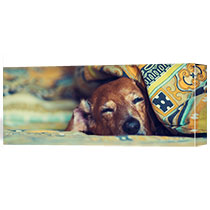 75 x 150cm (30 x 60in) Canvas incl Delivery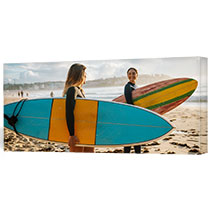 100 x 150cm (40 x 60in) Canvas incl Delivery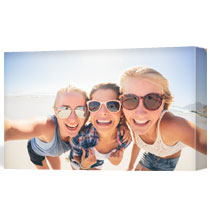 20 x 20cm (8 x 8in) Canvas incl Delivery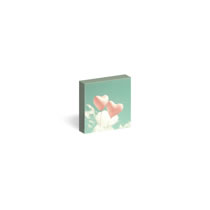 30 x 30cm (12 x 12in) Canvas incl Delivery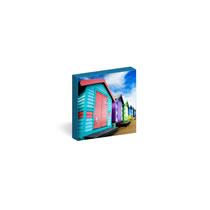 40 x 40cm (16 x 16in) Canvas incl Delivery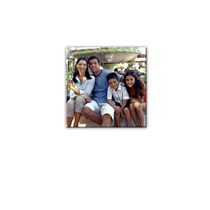 50 x 50cm (20 x 20in) Canvas incl Delivery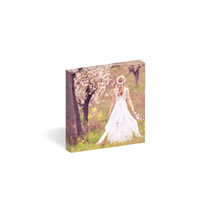 100 x 100cm (40 x 40in) Canvas incl Delivery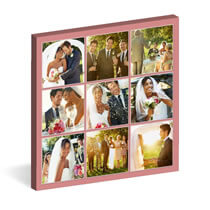 3 Pack of 20 x 20cm (8 x 8in) Canvas incl Delivery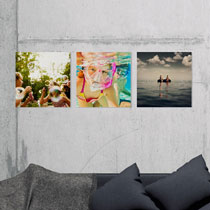 4 Pack of 20 x 20cm (8 x 8in) Canvas incl Delivery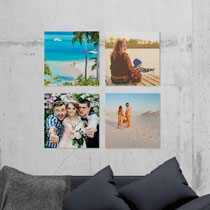 6 Pack of 20 x 20cm (8 x 8in) Canvas incl Delivery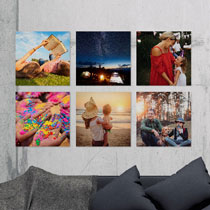 9 Pack of 20 x 20cm (8 x 8in) Canvas incl Delivery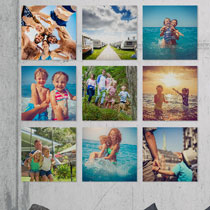 3 Pack of 30 x 30cm (12 x 12in) Canvas incl Delivery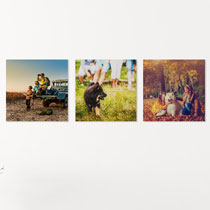 4 Pack of 30 x 30cm (12 x 12in) Canvas incl Delivery
6 Pack of 30 x 30cm (12 x 12in) Canvas incl Delivery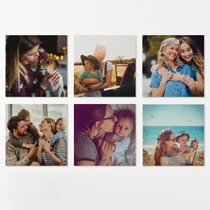 9 Pack of 30 x 30cm (12 x 12in) Canvas incl Delivery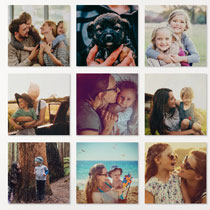 Split Canvas 8x24inch (20x60cm) - 3 of 8x8inch incl Delivery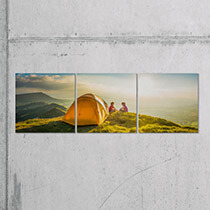 Split Canvas 16x16inch (40x40cm) - 4 of 8x8inch incl Delivery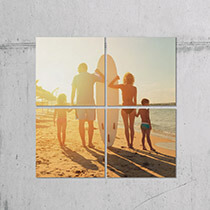 Split Canvas 16x24inch (40x60cm) - 6 of 8x8inch incl Delivery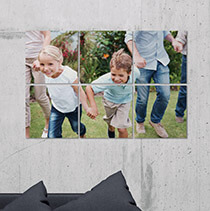 Split Canvas 24x24inch (60x60cm) - 9 of 8x8inch incl Delivery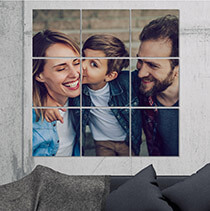 Split Canvas 8x36inch (20x90cm) - 3 of 8x12inch incl Delivery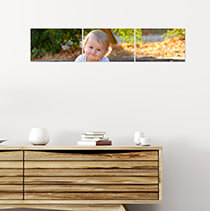 Split Canvas 16x24inch (40x60cm) - 4 of 8x12inch incl Delivery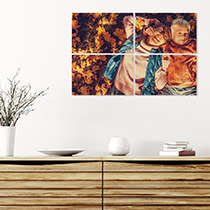 Split Canvas 16x36inch (40x90cm) - 6 of 8x12inch incl Delivery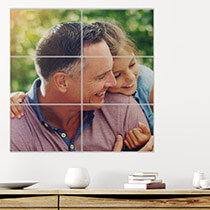 Split Canvas 24x36inch (60x90cm) - 9 of 8x12inch incl Delivery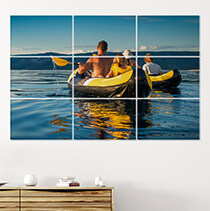 Split Canvas 12x24inch (30x60cm) - 3 of 12x8inch incl Delivery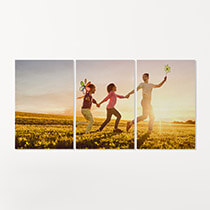 Split Canvas 24x16inch (60x40cm) - 4 of 12x8inch incl Delivery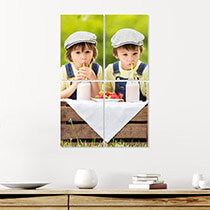 Split Canvas 24x24inch (60x60cm) - 6 of 12x8inch incl Delivery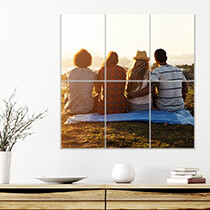 Split Canvas 36x24inch (90x60cm) - 9 of 12x8inch incl Delivery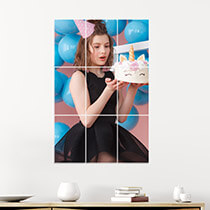 Split Canvas 12x36inch (30x90cm) - 3 of 12x12inch incl Delivery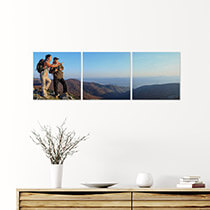 Split Canvas 24x24inch (60x60cm) - 4 of 12x12inch incl Delivery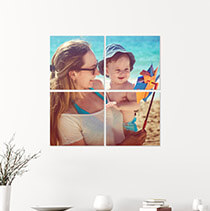 Split Canvas 36x36inch (90x90cm) - 9 of 12x12inch incl Delivery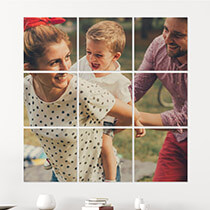 Split Canvas 24x36inch (60x90cm) - 6 of 12x12inch incl Delivery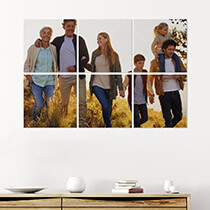 Split Canvas 20x60inch (50x150cm) - 3 of 20x20inch incl Delivery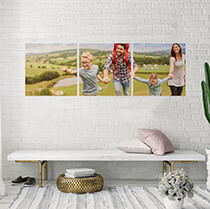 Split Canvas 40x40inch (100x100cm) - 4 of 20x20inch incl Delivery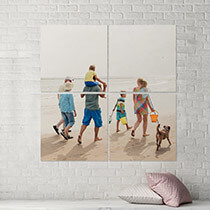 Split Canvas 40x60inch (100x150cm) - 6 of 20x20inch incl Delivery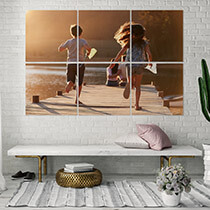 Split Canvas 20x36inch (50x90cm) - 3 of 20x12inch incl Delivery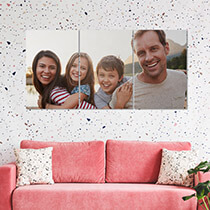 Split Canvas 24x48inch (60x120cm) - 3 of 24x16inch incl Delivery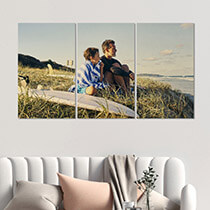 Split Canvas 30x60inch (75x150cm) - 3 of 30x20inch incl Delivery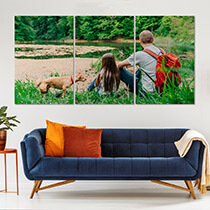 Split Canvas 36x72inch (90x180cm) - 3 of 36x24inch incl Delivery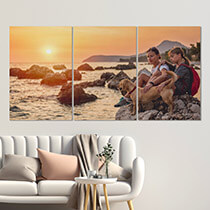 Split Canvas 40x60inch (100x150cm) - 3 of 40x20inch incl Delivery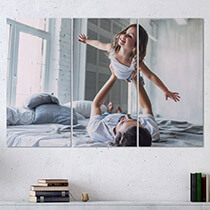 Split Canvas 40x90inch (100x225cm) - 3 of 40x30inch incl Delivery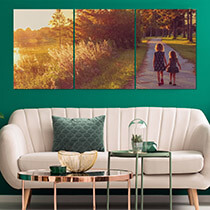 60cm x 30cm Bus Blind incl Delivery
90cm x 45cm Bus Blind incl Delivery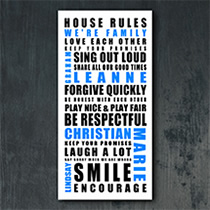 120cm x 60cm Bus Blind incl Delivery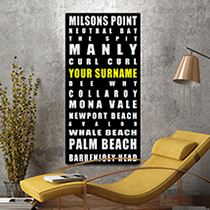 Turn your favourite photos and memories into works of art with a personalised Canvas Print. With 38 different sizes there's something to fit your home and budget. Create one stunning personalised canvas or create a masterpiece of artwork by combining different sizes for a whole canvas display.
Memories that are on full display!

The greatest artists in history used canvas as the medium to create their masterpieces – and now you can create your own!
We have over 20 sizes to choose from, so whether you want something to fit on your desktop, or you have just had inspiration to create a feature panoramic piece in your home or office, there is bound to be one that is just right… perhaps even perfect.
As per most of products, there are countless options and layouts to choose from when you begin creating your masterpiece, and as always, the ability to easily create your own style and colour scheme is available.
Whatever your image, and no matter what size is preferred, we take immense care and pride in creating a product that you will be proud to gift, to produce your artwork on, or that will most likely feature on the wall of a home or office.
We source the best canvas to create an incomparable texture effect to every image, and we take immense pride in our manufacturing methods (all our frames are hand made here in Australia) to deliver an exceptional product.
Features
Professional Look And Feel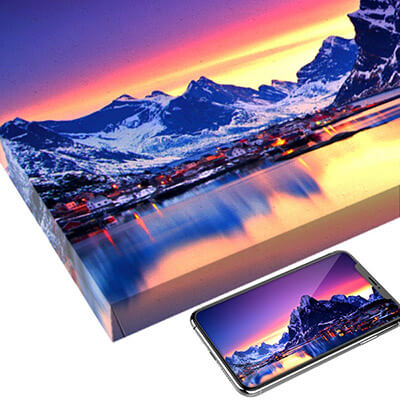 Semi-Gloss Finish produces vibrant colours and does not affect the colours of the original image.
Specialty Inks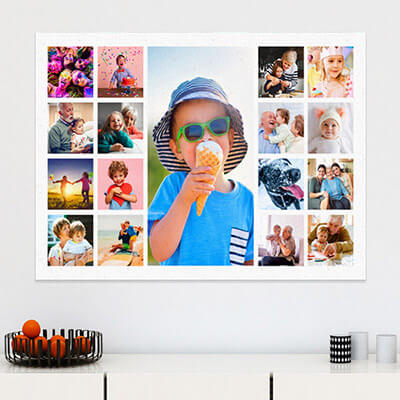 State of the art printing ensures colours appear bright and sharp.
Bright White Canvas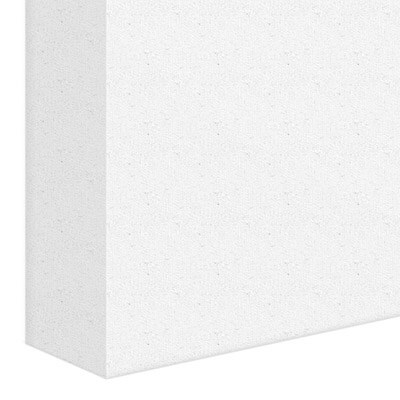 Printed on heavy archival canvas for the ultimate finish with a frame depth of 35mm
Finishing Touch
To Begin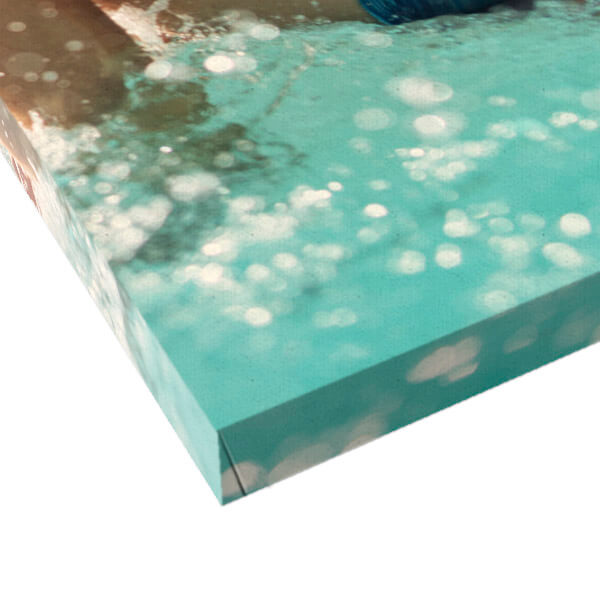 First off the canvas edges are meticulously prepared by our staff to ensure a taut fit.
Ready. Set. Hang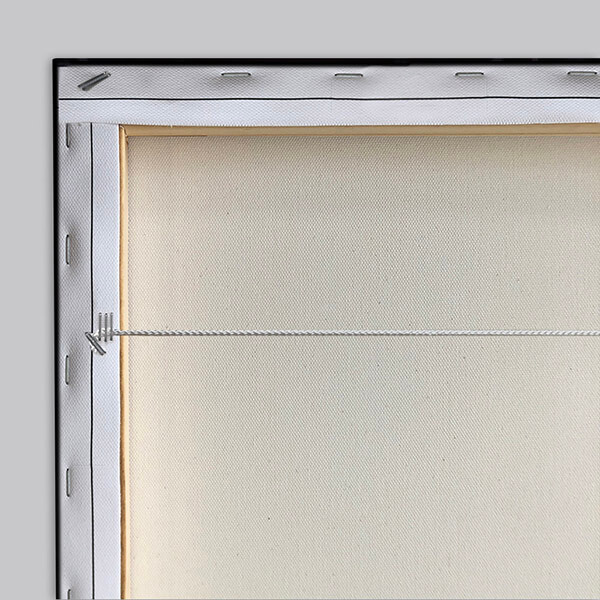 Your canvas arrives with string – ready to hang. We also sell 3M Picture hanging hooks you can add to your order at checkout.
Gallery Finish - Optional Upgrade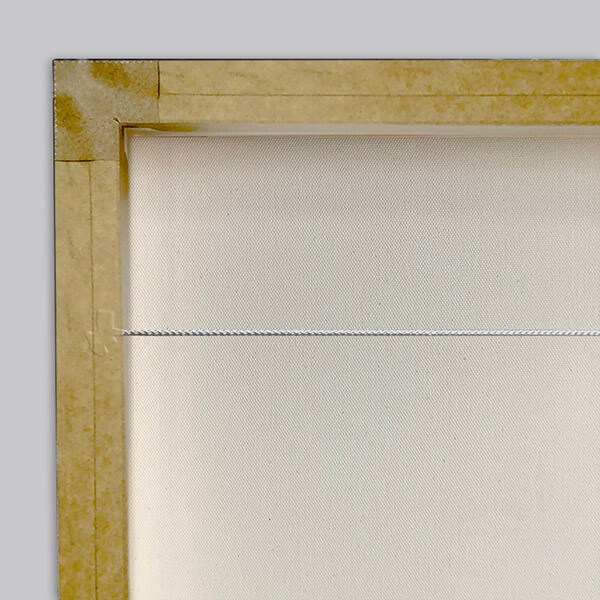 We add tape to protect your walls from any possible effects of the staples caused by accidental knocking!
Velcro Strips – Optional Upgrade
Choose Velcro strips to mount your canvas. Not only our recommendation of choice, but the favourite amongst our clients!!
* Note that when you choose Velcro strips, NO STRING will be attached to your canvas.
Customising your Canvas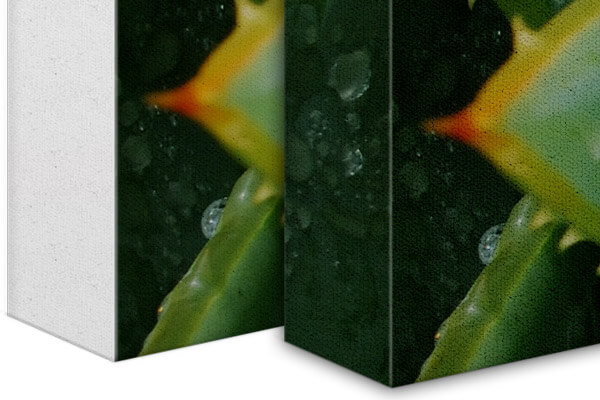 Wrapped Image all the way around the edge. Mounted Image stops at canvas front edge.
When choosing your image to be Mounted, pick from one of seven colours available!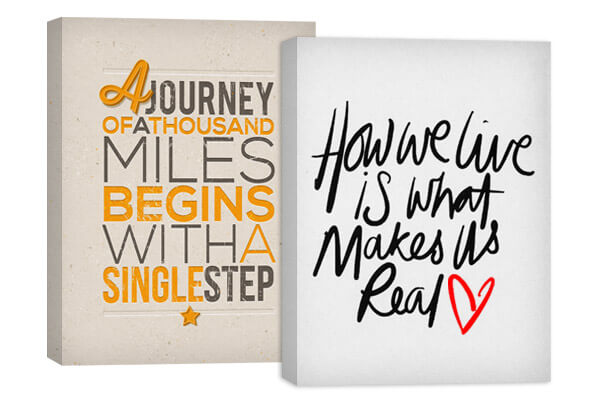 Create a canvas from your favourite quote or inspire someone close to you.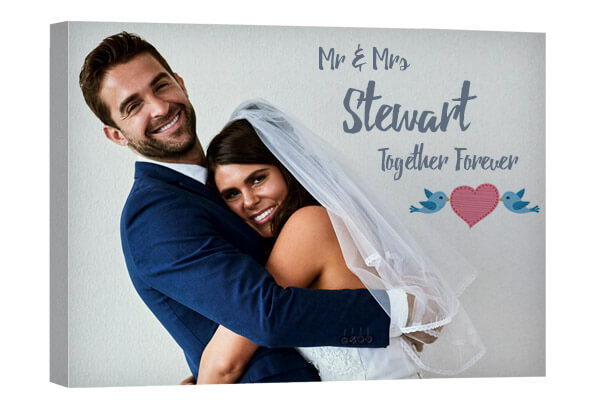 Use text, image masks and hundreds of scrapbook items to personalise your canvas.
Floating Frame Options
No Floating Frame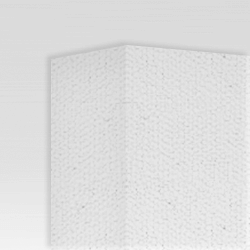 Raw Floating Frame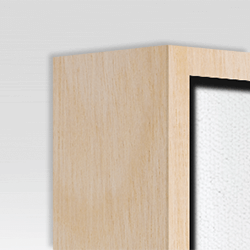 White Floating Frame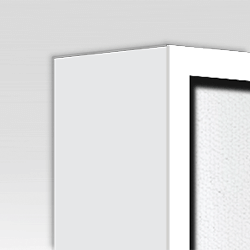 Black Floating Frame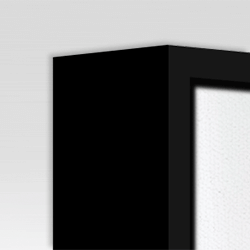 Purchasing your Canvas is easy!
| | |
| --- | --- |
| 1 | Choose a designer that best suits your needs. |
| 2 | Upload your photos then start creating! Add your personal touch with our great backgrounds and scrapbook items. |
| 3 | Once you're happy with your Canvas, save your project and proceed online to upload your order. |
Our Commitment to Quality

Satisfaction Guaranteed!

Australian owned and made.

Beautiful hand made products.
PhotobooksExpress has earned an excellent reputation with customers by providing a wide range of products, using premium materials and giving a quality printing guarantee.
• Australian Made using the highest quality materials and workmanship
• High quality printing using the latest printing technology
• 100% satisfaction guaranteed
• Environmentally-friendly production
• Generally, manufacturing takes 2-7 business days. During busy periods this may take up to 14 business days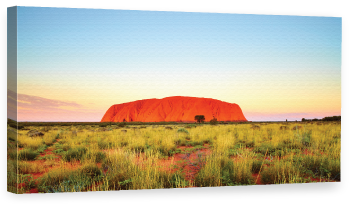 Get Started now!