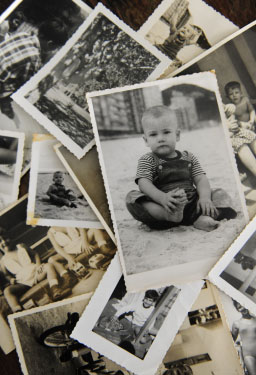 PhotobooksExpress
Scanning
PhotobooksExpress now offers an easy alternative to store all of your precious memories. As well as our creative solutions such as photogifts and photobooks, we now offer services to scan slides and already printed photos.
This service may suit you if you would like to store your memories electronically and if you want to use them in a printing project. It may also be helpful if you have noticed that some of your photos have faded over time.
Scanning can save these memories before they fade away.
We also provide photo enhancing services through the program used to scan your images. All you have to do is inform us if you would like this additional provision. You will be provided with high-resolution files that are suitable for high-quality printing.
How does it work?
Order Online
Easily make your order online.
Simply click here to get started.
Prepare Your Satchel
Our team will send you a reply paid courier satchel. Simply click here to see how to prepare your satchel.
You Ship To Us
Once your satchel has been prepared your precious memories will be picked up & sent back to us.
We Scan
Our team will inform you when your memories have been received and give you an ETA.
We Ship To You
We return your precious memories together with a DVD or USB of your scanned image files.
You Enjoy & Share
You can store your images on your computer or use them to create and order a product using our software.
There isn't much to it. Our turnaround period is between 3-14 business days.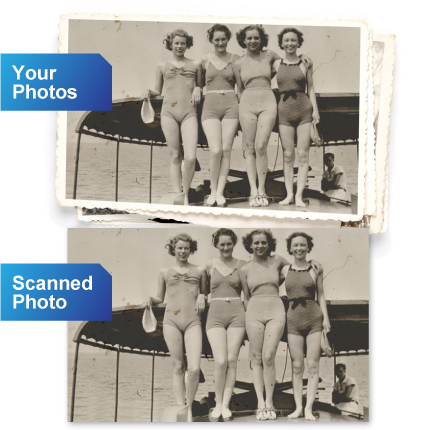 Photo & Slide Pricing
At PhotobooksExpress, our scanning service prices are competitive.
Your scans are priced per photo rather than per photo and photo size that other scanning services charge.
| | | |
| --- | --- | --- |
| Quantity | Price (AUD) | Pickup and Delivery |
| 100 Photos | $149 | $19.95 |
| 200 Photos | $199 | $24.95 |
| 500 Photos | $399 | $24.95 |
| 1000 Photos | $599 | $29.95 |
| 100 Slides | $299 | $29.95 |
| 200 Slides | $399 | $29.95 |
| 500 Slides | $799 | $29.95 |
| 1000 Slides | $1199 | $29.95 |
Price includes:
Optional Extras:
For more information about our scanning service, please call our office on 03 9988 7800 or email us at help@photobooksexpress.com.au.
Get Started now. Get Started now!